Just In..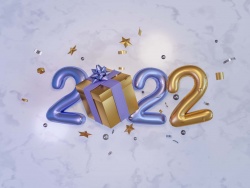 What a year it's been. We're so grateful for your continued support and relationship in 2021 with its many changes. Through the last 12 months, we've both navigated obstacles and celebrated great victories. We've shared delicious new flavors, launched innovative product lines and sought to support you in all your cooking endeavors with recipes and cooking classes.
This week, we're looking back on the year, remembering some of our best recipes and flavor ideas. With these ideas, you're sure to start your 2022 on a delicious note.
Let's get together and cook!
--Jim
Most Popular Recipes of 2021
Each season creates its own list of top recipes. Here are the top ideas throughout the year.
Winter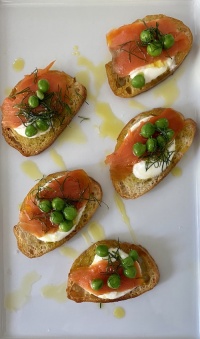 ---
---
Summer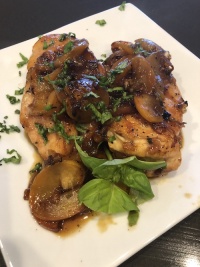 ---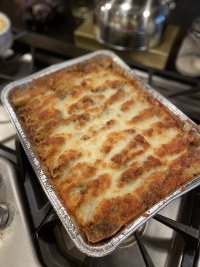 Fall
Let's Get Together and Cook!
Celebrate the joy of cooking right from your home with a Fustini's Virtual Cooking Class. These interactive classes are led by experienced chefs in our community and invite you to discover new dishes and techniques right from your home. The class fee is per household location, so cook along with someone you are comfortable being around or plan to meet your friends virtually via class.
Virtual cooking classes are a great experience gift to give friends and family. We can also help you cook together virtually at a private virtual cooking class. Email denise@fustinis.com for more information.
VIRTUAL CLASSES:
JAN 8 – WINTER IN FRANCE with Chef Laura at 6pm
JAN 13 – FLAVORS OF TUSCANY with Chef Christie at 5:30pm
JAN 14 – BAKING FOR BEGINNERS with Chef Laura at 6pm
JAN 15 – SOUP'S UP with Chef Laura at 6pm
JAN 20 - BIG GAME NIGHT with Chef Christie at 5:30pm
JAN 21 – INDIAN CUISINE with Chef Laura at 6pm
JAN 22 – COQ AU VIN at HOME with Chef Laura at 6pm
JAN 27 - FLAVORS OF TUSCANY with Chef Christie at 5:30pm
JAN 28 – WINTER IN FRANCE with Chef Laura at 6pm
JAN 29 – BAKING FOR BEGINNERS with Chef Laura at 6pm
Be sure to reserve your group for holiday fun! The in-person class schedule for each location is based on chef availability.
A gift certificate is a great way to give a Virtual cooking class that they can use to sign up for a class that works for them.
Quick Links
---
Starting 2022 with over 2000 Recipes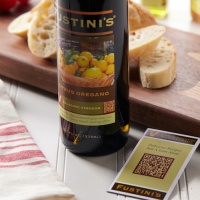 Meal planning becomes easy searching through the Fustini's website of recipes. Using the QR code on your bottle, you have access to the over 2000 recipes using Fustini's products.
---
From the Blog
Reminisce with us as we look back over the year of 2021 in this blog article.
---
Recipe Spotlight: Eggnog Pie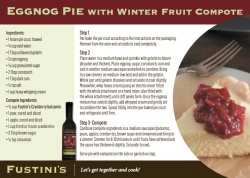 Checkout this month's highlighted recipe HERE.
---
Virtual Olive Oil Tasting--Southern Hemisphere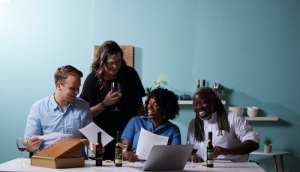 AVAILABLE NOW! Tastings occur most Tuesdays at 5:30 pm EDT. Taste and discover the amazing flavor and characteristics these oils have to offer. Purchase a tasting kit and call a store to sign up for a date that fits your schedule. For questions, contact your local store or email denise@fustinis.com.
Curious about what you can expect in these experiences? Click here to check out six things to know about these innovative virtual tastings.
---
| | |
| --- | --- |
| | Visit us on facebook to tell us how you use FUSTINI'S or to learn more about how to enhance your food with Fustini's. |