Just In...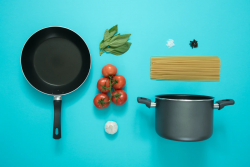 Between work, family, hobbies and numerous other responsibilities, sometimes meal planning can just be a chore. There may be some days we just want to heat up a frozen meal in the microwave or grab a granola bar just for something quick before our next activity or thing to do. I know I've had times where I just needed convenience for a meal.
If you've found yourself short on time or energy to whip up a full dinner, we've got some great ideas for you. This week, we're giving you some delightful and nutritious meal ideas that are both quick and easy to create in the kitchen. With fairly simple ingredients and basic cooking processes, you can find options that work for both your taste preferences and time constraints. No matter your schedule, you don't have to settle for flavorless foods. I invite you to try these ideas instead.
Enjoy, stay safe and eat well.
--Jim
One Pan Cooking
These easy recipes are perfect for when you are on the go. Only using one pan makes clean up fast, too.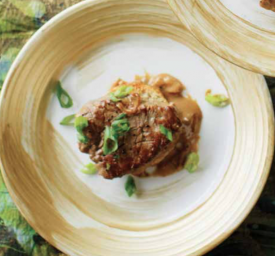 School of Cooking News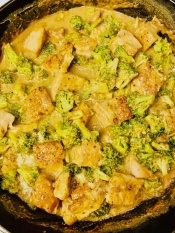 Coming soon! We have been working hard to bring back in-person cooking classes in June! The class schedule will be based on chef availability, design of each store's kitchen and the current Executive Orders to safely hold class.
While we are excited to return to in-person classes, we've all been loving our Virtual Cooking classes as well. We will continue to have Virtual Cooking classes for you to enjoy at home, especially with family and friends across the country. Are you wondering what a Virtual Cooking class is all about? Check out this blog article to discover the joy of these interactive events.
Let's Get Together and Cook!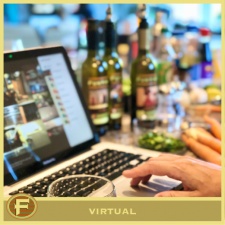 Celebrate the joy of cooking right from your home with a Fustini's Virtual Cooking Class. These interactive classes are led by experienced chefs in our community and invite you to discover new dishes and techniques right from your home. The class fee is per household location, so cook along with someone you are comfortable being around or plan to meet your friends virtually via class.
We can also help you cook with your friends virtually at a private virtual cooking class. Email denise@fustinis.com for more information.
April
April 1 – It's All Greek to Me with Chef Christie 5:30pm
April 9 – Taste of France with Chef John 5:45pm
April 9 – Greek Table with Chef Laura 6pm
April 10 – Sushirito with Chef John 12pm
April 10 – Decadent Italian Salmon with Chef Laura 6pm
April 16 – French Bistro with Chef Laura 6pm
April 17 – Michigan Spring with Chef John 12pm
April 17 – Pasta from Scratch with Chef Laura 6pm
April 22 – Heart Healthy Cooking with Chef Christi 5:30pm
April 23 – Steak Night Date Night with Chef John 5:45pm
April 23 – Greek Table with Chef Laura 6pm
April 24 – French Bistro with Chef Laura 6pm
April 29 – It's all Greek to Me with Chef Christie 5:30pm
April 30 – Decadent Italian Salmon with Chef Laura 6pm
Quick Links
---
From the Blog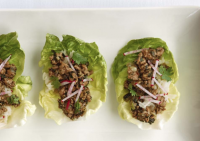 You've got a presentation due at work. Kids have tennis practice. Spouse has a meeting. Laundry has turned into a mountain of unwashed and unfolded clothes.
HERE are some dishes that will help you take it easy in the kitchen!
---
Virtual Olive Oil Tasting Events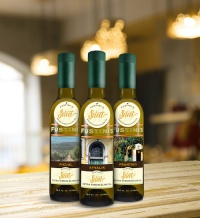 Are you looking to try the most recent SELECT first harvest Northern Hemisphere oils? Sign up for a virtual tasting event to learn how to taste olive oil like a pro. You will receive a set of olive oils that will be used for the tastings. Choose a date that works for your schedule to join a Fustini's team member, via Zoom, to taste and discover the amazing flavor and characteristics these oils have to offer. View the calendar HERE.
These tasting events take place every Monday. To order a SELECT Olive Oil Experience click HERE.
Want to experience olive oil tasting with a group of friends and family? We offer a private experience for a group of 6 or more households. Email denise@fusitnis.com if interested.
Curious about what you can expect in these experiences? This article shares all about how you can take your tasting virtual, click HERE.
---
| | |
| --- | --- |
| | Visit us on facebook to tell us how you use FUSTINI'S or to learn more about how to enhance your food with Fustini's. |