---
Delicious Ways to Add Gourmet to Your Day!
CHEESY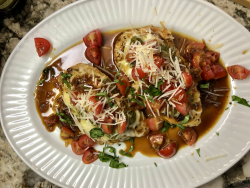 (Parmesan-Asiago Spread, Artichoke Parmesan Spread, Parmesan Spice Blend, Ligurian Basil Pesto)
Hint: Need a cheesy flavor without dairy? Try Fustini's Pesto Olive Oil - it is dairy-free!
---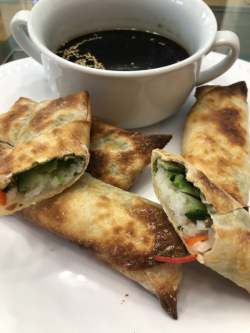 SPICY
(Farmstyle Sriracha, Scorpio Salt, Pineapple Habanero Jam, Habanero Agave Agrodolce, Jalapeno Stuffed Olives)
Hint: Use Scorpio Salt in sauces. As it dissolves, the heat and flavor dissipate throughout the whole dish.
---
HERB-INSPIRED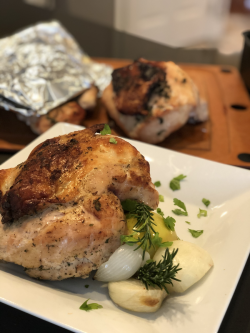 (Rosemary Garlic Agrodolce, Garlic Rub, Olive Bruschetta Spread)
Hint: An easy way to deglaze a pan is to add some Rosemary Garlic Agrodolce and scrape up all the flavor!
---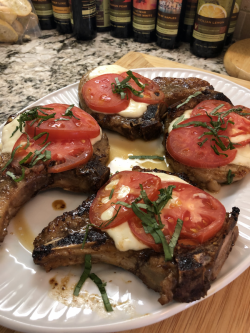 SWEET
(Iron Fish Maple Syrup, Pure Michigan Honey, Peach Bourbon Jam, Balsamic Glaze, Raspberry Preserves, Blueberry Lemongrass Preserves)
Hint: Fustini's Organic Balsamic Glaze is 100% balsamic with no artificial flavors or fillers. Delicious drizzled over anything!
---
SAVORY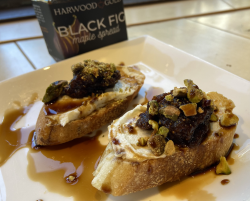 (Worcestershire Sauce, Horseradish Mustard, Onion Balsamic Jam, Black Fig Paste, Smoked Sea Salt)
Hint: Black Sheep Worcestershire Sauce is aged for 30 days in oak barrels for a smooth and rich flavor.
---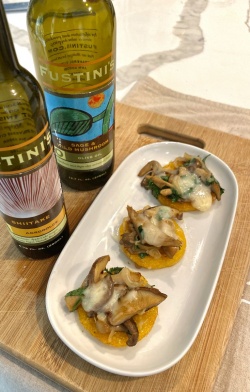 MUSHROOM/UMAMI
(Porcini Truffle Tapenade, Shiitake Agrodolce)
Hint: Shiitake Agrodolce is a great ingredient to add to stir-fry and soups.