Just In...
I hope everyone had a great Father's Day. I really enjoyed the day with my two daughters along with a fun family Zoom call with my dad.
Now it's time to start getting ready for the 4th of July. This week we move into the category of Patio Appetizers. The flavors of our oils and vinegars can really make a difference if you're looking to take some of your go-to appetizer dishes up a notch. They can be used as an integral part of an appetizer recipe, as well as a rich finishing flavor drizzled on just about any appetizer. We've also got some nice appetizer recipes included in this eNewsletter and online for you to try. And check out the recipes we'll be showing on our Fridays with Fustini's Facebook Live at 3 pm EST.
Stay safe and eat well. We will be together soon.
--Jim
Facebook Live--Fridays at 3 pm!
Join us for this week's "Fridays with Fustini's," Patio Entertaining, on Friday, June 26 at 3 pm EST. Whether you are still quarantining with your family, or social distancing with friends out on your patio, this week Katie and Denise will show you some easy summertime recipes that will delight your tribe.
Tune in HERE and we will also be able to answer any questions you submit during the session. FaceBook olive oil and vinegar sets will be available at a 15% discount.
Last week's sets are available through today (June 25). New product sets will be available starting Friday to coordinate with the new recipes presented. You can see current sets on our website in the "New Items" category.
If you missed a Friday, previous Facebook Live events can be seen on our Youtube channel.
Introducing: New Michigan Products for Your Cooking Pleasure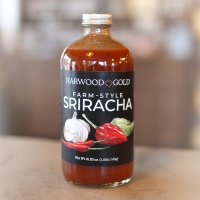 Here are some new Made-in-Michigan products we'll have available for purchase beginning tomorrow.
We're sure these items will add great flavor to your dishes and look forward to hearing about what you create.
School of Cooking Update
Many of you have inquired about when classes might start up again. We are working to find safe solutions to be able to offer classes once more. Please know that the information will be posted (on social media, in this enews, on the web site) as soon as possible. Thank you for your patience.
3 Simple Ways to Buy Fustini's
Until we are able to offer tastings, we encourage you to choose one of our 60ml bottles for free. Just request your sampler bottle with your order or add to "instructions" with an online purchase.
1. Online Ordering
• Become a member of our Frequent Buyer Program. Benefits are listed here.
• For Frequent Buyer Members ordering online - this short video will explain the steps to link to your current account.
• Online orders are not available for curbside service
2. Curbside Ordering
• Call or email your store for a curbside order. This short video will show you how it works.
• Curbside is available during store hours.
• Give your information for being a part of our Frequent Buyer Program. Benefits are listed here.
3. In-Store Shopping
• Things may look a bit different, but we are here to help you in making healthy, delicious food choices! Our staff is comfortable with the new procedures to keep everyone safe. You'll see them posted when you walk in.
• Give your information for being a part of our Frequent Buyer Program. Benefits are listed here.
• Know we have a smile for you under our masks.
Quick Links
---
Featured Recipes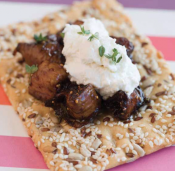 If you are looking to enjoy some heavy apps or something lighter to go with a summer refreshment, these ideas have you covered.
---
Ann Arbor's Delicious Decade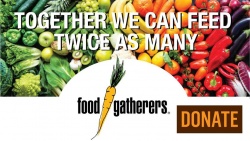 During our Fustini's Ann Arbor Delicious Decade fundraiser, we are donating $1 for every bottle purchased in our Ann Arbor store to Food Gatherers of Washtenaw County, along with matching any donation made through this Facebook link up to $5,000.
The Summer Food Service Program to replace free and reduced-price meals received during the school year, will begin on June 29 with 22 sites in the county. Please help by making a purchase in our Ann Arbor location or donate through our Facebook fundraiser HERE.
---
| | |
| --- | --- |
| | Visit us on facebook to tell us how you use FUSTINI'S or to learn more about how to enhance your food with Fustini's. |