Just In...
Take a glance into your pantry. You'll probably find some common condiments and staples that are helpful to have on-hand. For me, my pantry includes things like salt, a plethora of spices and flavorful honeys. And of course, my extra virgin olive oils and balsamic vinegars are a must. Go-to pantry items like these can make meal planning and cooking so much easier, especially when things get busy.
This week, we're exploring some fun pantry items you can find at Fustini's. From flavor-enhancing salts to bright sauces to versatile seasonings that help transform a dish, you'll want to have these ingredients around when you get started in the kitchen.
Enjoy, stay safe and eat well.
--Jim
Making Every Day Gourmet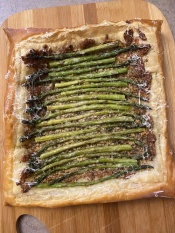 You can find what you need in the Fustini's Pantry. Check out these gourmet ingredients designed to complement olive oil and vinegars in everyday cooking.
Cheesy
---
Spicy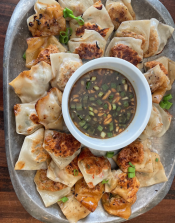 ---
Sweet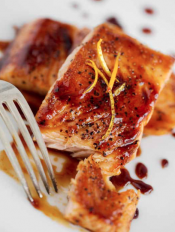 ---
Mushroom/Truffle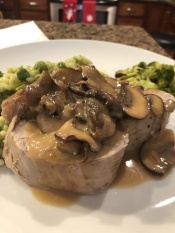 ---
Savory
Let's Get Together and Cook!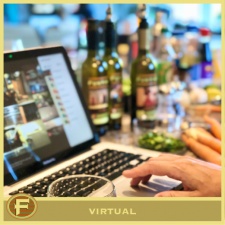 Celebrate the joy of cooking right from your home with a Fustini's Virtual Cooking Class. These interactive classes are led by experienced chefs in our community and invite you to discover new dishes and techniques right from your home. The class fee is per household location, so cook along with someone you are comfortable being around or plan to meet your friends virtually via class.
We can also help you cook with your friends virtually at a private virtual cooking class. Email denise@fustinis.com for more information.
March
Mar 5 – Steak Night, Date Night with Chef John, 6pm
Mar 6 – Taste of France with Chef John, 6pm
Mar 11 – Flavors of Tuscany with Chef Christie, 5:30pm
Mar 12 – Winter Sweet and Savory with Chef John, 12:00pm
Mar 13 – Thai Essentials with Chef Laura, 6pm
Mar 18 – We're Having a Fiesta with Chef Christie, 5:30pm
Mar 19 – Simply Vegetarian with Chef Laura, 6pm
Mar 20 – French Bistro with Chef Laura, 6pm
Mar 25 – Flavors of Tuscany with Chef Christie, 5:30 pm
Mar 26 – Sushirito with Chef John, 12pm
Mar 26 – Thai Essentials with Chef Laura, 6pm
Mar 27 – Michigan Spring with Chef John, 12pm
Mar 27 – Simply Vegetarian with Chef Laura, 6pm
The April schedule can be found HERE.
Quick Links
---
More for Your Shelves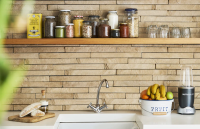 What pantry essentials should you have on-hand? Check out this list of 20 ingredients that make cooking easy HERE.
Find our full line of gourmet pantry ingredients HERE.
---
Virtual Olive Oil Tasting Events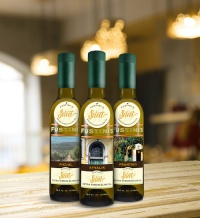 Are you looking to try the most recent SELECT first harvest Northern Hemisphere oils? Sign up for a virtual tasting event to learn how to taste olive oil like a pro. You will receive a set of olive oils that will be used for the tastings. Choose a date that works for your schedule to join a Fustini's team member, via Zoom, to taste and discover the amazing flavor and characteristics these oils have to offer. View the calendar HERE.
These tasting events take place every Monday. To order a SELECT Olive Oil Experience click HERE.
Want to experience olive oil tasting with a group of friends and family? We offer a private experience for a group of 6 or more households. Email denise@fusitnis.com if interested.
---
| | |
| --- | --- |
| | Visit us on facebook to tell us how you use FUSTINI'S or to learn more about how to enhance your food with Fustini's. |